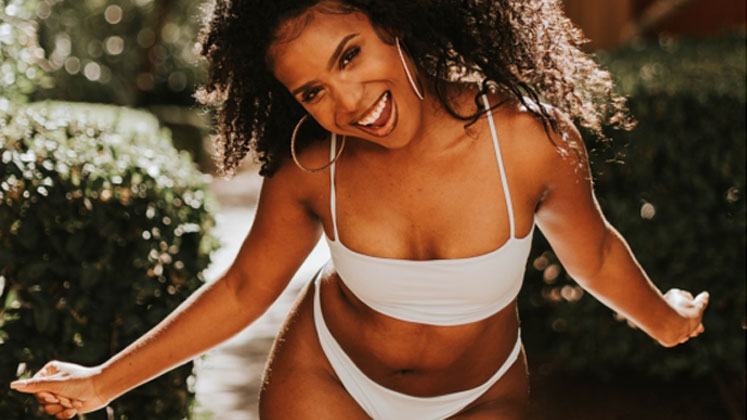 The short answer is that for the longest time, fashion was – and in many cases, still is – primarily for people of 'regular size.' In retail, options for petite or plus-size people are meagre at best. Plus-size women all around the world struggle to find clothes of their size. The same goes for women who are shorter than 5'2".
Chrizelle Diaz writes in Pretty Me's Dresses Guide for petites that smaller women have trouble finding clothes that won't require alteration or special adjustments. Though brands have begun to recognise the need for more clothes for plus-sizes and petites alike, this has come a little too late. Most people have found ways by shopping in non-inclusive stores all their lives. Despite this, fashion experts believe that the industry would benefit by focusing more on these special sizes, given its business potential. No one should change themselves to fit some kind of mould, because there shouldn't be a cookie-cutter figure that everyone needs to follow in the first place.
What exactly is the body positivity movement and how has it helped improve that state of the fashion industry? Kendra Cherry from Verywell Mind explains that it is about having a positive body image regardless of the standards set by society or popular culture. Body positivity is a lesson on self-love and acceptance, amidst a world that forces people into the cookie-cutter mould.
The newest wave began in 2012, challenging unrealistic standards for feminine beauty. And it has directly caused a lot of changes in the fashion industry. Retail brands are pushing out more collections with special sizes, and even the high fashion scene has seen some changes. For example, Torrid was the first brand to showcase a collection of plus-size clothing on the runway at New York Fashion Week. They presented their Spring/Summer collection in September 2018, which had sizes ranging from 10 to 30. This is proof that the high-fashion market is growing to be more acceptable of special sizes.
Fashion Forward
Going forward, everyone needs to understand that fashion is no longer merely aesthetic. It is a statement, one that affects the world around it. In recent years, the notion of Fashion Activism has gained traction. Fashion Activism is to make use of fashion in a way that enacts social and political change. This is a tool that we can use to promote just representation and more inclusivity. In a world with such a diverse collection of human beings, representation and inclusivity are so crucial. And this doesn't just apply to politics or gender studies – but also to the fashion industry and how it treats its clientele.
Luckily, plenty of brands are joining in the body positivity movement, promoting inclusivity in different ways. One famous example is Nike. Their marketing campaign forwards women empowerment and female inclusivity in sport. Their promotional material showcases individuals of various backgrounds, skin colour and gender identities. Even their mannequins, which now include a plus-size variant, push their message of diversity.
There's also Knix, a Canada-based underwear brand that puts women's comfort and confidence at the forefront. Their promotional photos showcase a diverse range of models, with varying sizes and body types. Even better, the photos aren't put through photo editing software, so
what you see is 100 per cent real. Knix's inclusive images celebrate all kinds of women and show the brand's commitment to body positivity.
The Movement is getting bigger, and in India also, there are brands that are targeted specifically towards the body positive movement. Ethicus is a great example. A Pollachi-based online clothing label, Ethicus operates around a philosophy of inclusive growth from farm to fashion. The brand prides itself in its sustainable sourcing practices, as well as its initiatives towards inclusivity. Ethicus hires people of all shapes, sizes and backgrounds to pose in their clothes. The owner, Vijayalakshmi, shared that she wanted her models to be 'ordinary people.' Hopefully, these initiatives spur more brands to embrace body positivity and spread the message of inclusivity. Because at the end of the day, we're all ordinary people looking to feel good in our own skin!