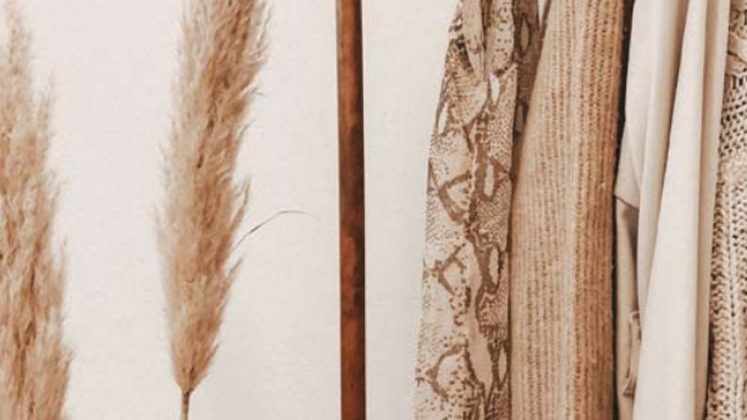 Opting for a more sustainable fashion industry comes with its own set of challenges with the glaring one emerging as putting an end to fast-fashion – which serves as a major cash cow for umpteen number of industry players.
But it is not lost on opportunities that will open the door to other avenues – the perfect example being the alternative materials market, which is set to become a US $ 2.2 billion industry by 2026, representing 3 per cent of the global wholesale materials market, as has been reported by the Material Innovation Initiative (MII).
So far, leather alternatives have dominated the next-gen material market largely due to the environmental impact of animal production. In fact, of the 74 next-gen material companies (some of which create more than one product), 49 create alternative leather. This can range from plant-based alternatives such as mushroom leather, to lab-grown technology to growing real animal materials directly from cells.
The alternative materials market is set to become a US $ 2.2 billion industry by 2026, representing 3 per cent of the global wholesale materials market. – Material Innovation Initiative (MII)
According to fashion technology company and premium shopping app Lyst, searches for 'vegan leather' have increased by 69 per cent year-on-year, averaging 33,100 online monthly searches in 2020, while searches for 'faux leather' have remained constant.
This data suggests that customers are responding more positively to the word 'vegan' rather than 'faux'.
Searches for 'eco vegan leather' have also increased, showing that shoppers are becoming more aware of the fact that not all vegan options are environment-friendly. At the same time, searches for 'leather' have decreased by 3.5 per cent year-on-year.
Compared to synthetic fibres which dominate the industry and require fossil fuels to be made, alternative materials could be the key to achieve fashion's more sustainable future.
This is compelling innovative designers and scientists to turn to food waste, natural sources and other raw materials to produce the same quality and wearability as the materials we currently rely on.
Despite the dent caused by COVID-19 in the fashion and retailscape, the number of brands using next-gen materials in their products has significantly increased along with the supply of next-gen materials.
This market trend is not surprising given the increased consumer demand for animal-free and environment-friendly products and the development of new technologies allowing for significant improvement in the aesthetics and performance of next-gen materials.
Increased consumer demand for sustainable and animal-free products, environmental benefit of next-gen materials over animal-based materials, including the continued animal cruelty when animals are used as commodities pose as the main reasons brands are looking to add next-gen materials into their supply chains.
What are Next-Gen Materials?
In order to fully understand what Next-Gen materials are, it is important to decipher between three material spheres.
Animal-Based ('Incumbents'): Humans have used leather, silk, wool, fur, down and 'exotic' skins for centuries. These animal-based materials present environmental and ethical challenges, which are increasingly posing urgent problems as the human population continues to expand.
'Current-gen materials' serve as a substitute for animal-derived materials by winning on price.
For example, synthesised leather made from petrochemicals, sells at wholesale at one-third the price of the animal leather equivalent.
More clothing is made from polyester and nylon, both from plastic, than from cotton. Examples of 'current-gen' alternatives include PU for leather, polyester for silk and acrylic for wool.
The invention of synthetics in the 20th century enabled inexpensive petroleum-derived alternatives to animal-based materials: polyurethane, PVC, polyester, acrylic and more. Unfortunately, these alternatives are also unsustainable and ethically fraught.
'Next-gen materials' are livestock-free direct replacements for conventional animal-based leather, silk, wool, down, fur and exotic skins (also referred to as 'incumbent materials').
They use a variety of biomimicry approaches to replicate the aesthetics and performance of their animal-based counterparts.
A new crop of scientists, artists and innovators are pioneering next-gen materials that offer high performance, are animal-free and more sustainable.
Consumers who prefer animal-based leathers do so because animal leathers are seen as having higher quality and performance attributes. These consumers will be open to switching when next-gen leathers are at similar price, quality and performance parity. Most consumers will even be willing to pay more for products made from next-gen materials that align with their values. – MII Brand Engagement with Next-Gen Materials: 2022 Landscape Report
How can brands work with Next-Gen Materials?
At the onset, even though brands and retailers might want to adopt next-gen materials, not knowing where to and how to start can prove to be overwhelming.
One way for brands to begin working with next-gen materials is via partnerships with next-gen material innovators and suppliers.
In this regard, it is important to remember that some partnerships are exclusive while other material companies sell to all. Some material suppliers only produce one next-gen material, while some companies produce a few. Some large material companies have a wide range of offerings, but only one or two next-gen materials.
In this report, we highlight the key next-gen materials being adopted by brands along with a selection of partnerships between brands and next-gen material companies, based on a report released by MII.
NEXT-GEN LEATHER
Many retailers and brands across the board have incorporated vegan leather as part of their brand strategies, making it the most used material within MII's line-up, with many material innovation firms adopting alternative methods to leather production.
In this regard, it is safe to say that Ananas Anam's Piñatex®, features as one of the more widely available next-gen materials currently  in the market and produced at scale.
Piñatex® is made of fibre from the waste leaves of the pineapple plant, which is then processed in the Philippines to create Piñafelt, a non-woven mesh which forms the base of all Piñatex collections, before being shipped to Spain or Italy for specialised finishing.
Ananas Anam currently offers multiple collections created by colouring the Piñafelt using Global Organic Textile Standard (GOTS) certified pigments and a REACH46 compliant PU resin top coating which may be bio-based, water-based and/or high solid PU depending upon the formulation. Piñatex® can be used for applications in clothing, accessories and upholstery.
The company has partnered with over 1,000 brands worldwide on products made using the special pineapple leather, including H&M, Hugo Boss and Nike.
NEXT-GEN DOWN
The 'current-gen' alternative to down is made using polyester microfibre that mimics the pillowy feeling of feather or down at a fraction of the cost. In contrast, next-gen material innovators use plants, recycled PET and similar more sustainable options to create alternatives that are both animal and planet-friendly.
While many, like H&M and Jack Wolfskin, have incorporated the production method into their product selections, Pangaia and Save the Duck are two retail brands that have also set up a B2B line selling their eco-friendly alternatives to other brands.
One of Pangaia's proprietary materials is FLWRDWNTM, a down-fill material made using a combination of wildflowers, a biopolymer and aerogel. It is used in Pangaia's jackets, vests and accessories and is made available to other brands via the B2B platform PANGAIA Science.
In 2014, animal-friendly outerwear brand Save The Duck created the feather-free filling PLUMTECH® and has continued to innovate in this space. Their RECYCLED PLUMTECH®, made from recycled plastic bottles, was launched in 2018.
Save The Duck uses this next-gen down in their own products and has been part of numerous partnerships with designers and brands, including with Disney, Dyne and others.
NEXT-GEN SILK
Since ages, silk has been regarded as one of the most sought-after and highly valued fabrics.
But manufacturing silk comes with serious consequences.
Silk production process can demand an exorbitant amount of water (up to 20 household pools per tonne of silk produced) and up to 20 kg of firewood being burnt to generate 1 kg of raw silk.
According to the Higg Index, silk has the highest environmental footprint across impact categories compared to any other category of material including cotton, nylon and wool.
Material innovators are reinventing silk not only to address environmental concerns, but also to overcome performance limitations posed by the material.
Orange Fiber, founded in 2014, is an Italian company that has patented the process to produce fibres and fabrics from citrus fruit by-products.
Salvatore Ferragamo became one of the first brands to collaborate with the innovator on a capsule collection using the natural production method, in addition to H&M and Neapolitan luxury brand E. Marinella.
AMSilk, a German biotech company founded in 2008, launched its Biosteel® fibre in 2013, which essentially is a spider silk protein produced by genetically engineered microbes that are later spun into fibre. The material offers a unique combination of properties that are crucial in performance, such as being 15 per cent lighter than conventional synthetic fibres and also being fully biodegradable.
In the fashion space, it is pertinent to mention adidas' collaboration with AMSilk's Biosteel® fibre in the adidas Futurecraft Biofabric high performance shoe.
NEXT-GEN WOOL
Since its peak in 1990, wool has continued to be replaced by synthetics and cotton blends, with a variety of sustainable and ethical options also coming to the fore.
Next-gen companies have found in PET and plants a new way of producing yarn with wool-like properties.
adidas-invested Spinnova is one such example that creates wool-like material directly from cellulose-based, FSC-certified wood and waste streams, refining raw ingredients to create its final material.
The company has worked with a sizeable portfolio of brands such as Bestseller, The North Face, H&M and Marimekko, on sustainable fabrics for eco-conscious collections.
India-based Faborg has developed a mix of organic cotton (70 per cent) and Calotropis gigantea plant (30 per cent) to produce their WeganoolTM. Calotropis is a plant that thrives on drought-prone and depleted soil and requires virtually no water or pesticides to grow.
Producing Weganool is a scalable community project that creates zero waste, restores biodiversity and soil fertility, and fights poverty in rural areas of India.
Luxury vegan childrenswear brand Infantium Victoria collaborated with Weganool on the first commercially available line of Weganool products stating that finding a material that will keep children warm and cozy without synthetics was 'the most prominent design challenge' for them until they found Weganool, and said that this fabric could potentially replace synthetic fibres and become the staple in sustainable fashion design.
NEXT-GEN FUR
With an increasing number of countries implementing a total or partial ban on fur farming and sale, the market for faux fur is growing and is expected to flourish in the near future.
Following pressure from both consumers and Governments, brands such as Gucci, Versace, Burberry, Armani, Ralph Lauren, Michael Kors, etc., have pledged to stop the use of animal fur within their collections.
As consumers begin to question the impact of faux fur on the environment, material innovators are increasingly creating next-gen versions by adding bio-based and/or recycled materials to their formulations.
Market innovation leader Lenzing has been producing fibres made from wood since 1892 and their lyocell technology ranks high in the innovation department for the production of cellulose fibres.
As a producer of pulp and fibres, Lenzing is at the beginning of the value chain for the production of textiles and non-woven products and their solutions targeting this specific area of faux fur production are benefiting the industry immensely.
In 2021, Ugg replaced its typical sheepskin with TencelTM's fur-like upper in its sustainable line, the Plant Power Collection.
Similarly, Ecopel's KOBA® Faux Fur is made with plant-based fibres and recycled polyester, creating a fur that is soft, versatile and long-lasting.
Stella McCartney partnered with the company to create the first KOBA® Fur Free Fur, in 2020. The collection was praised as not only ethical, but also planet-friendly.