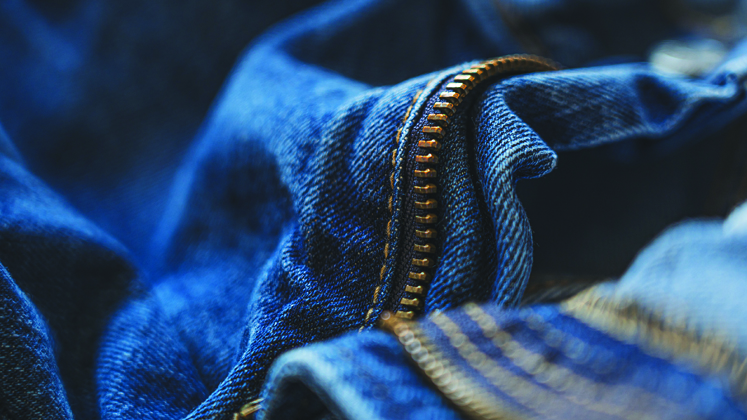 The second largest apparel exporter globally, 'Made in Bangladesh' denim products continue to dominate the global denim market and the figures say it all.
In the export stronghold of European Union (EU), Bangladesh shipped denim products worth US $ 689.69 million in the January–June period of 2022, compared to what was US $ 502.45 million during the corresponding period of 2021, registering a 37.26 per cent year-on-year growth.
It may be mentioned here that Bangladesh's denim exports to EU have grown by 5.77 per cent annually during 2011-21.
Meanwhile, according to data from the US Department of Commerce's Office of Textiles and Apparel (OTEXA), in the January-November period of 2022, Bangladesh's denim apparel exports to the United States grew by 28.52 per cent to US $ 900 million compared to what was US $ 700 million in the corresponding period of the previous year even if of the total US $ 3.62 worth of denim imports in January-November of 2022, Bangladesh's share was more than 23 per cent.
It's not just in USA and EU, Bangladesh is expanding its footprints in the realm of denim in many other non-traditional destinations too!
"These days Bangladesh is a name to reckon with in denim (jeans) globally and rightly so," underlines Anisur Rahman, Merchandising Manager of Standard Group speaking to Apparel Resources (AR) adding his company which considers USA as one of its focus markets has invested around US $ 40 million in a latest and up-to-date washing plant.
Established in 1984, Standard Group is one of the longest-running apparel manufacturing companies in Bangladesh and a well-known name in jeans making.
"Most jeans factories have invested in washing plants and today all the major exporters who ship and manufacture denim definitely have the capability to do any kind of finish, at par to what is done in Hong Kong or even South America," observed Syed Asad Ali, Director of Armana Group in an earlier interview with AR.
Armana Group is considered amongst the bigwigs in denim in Bangladesh.
The country currently exports Denim Jeans, Shirts, Jackets, Playsuits, and Sunsuits, among other products, to the international markets even if among the major global retailers to which Bangladesh garment makers supply denim products include names like H&M, Uniqlo, Tesco, Walmart, Levi's, Diesel, Wrangler, G-Star, s.Oliver, Hugo Boss and Gap, and many more.
Advantage Bangladesh
Apart from being a cost-effective manufacturing destination, which has always been a major determinant towards drawing in the global buyers, Bangladesh has many other advantages that would only help in its growth trajectory in denims.
Massive investment in backward linkage
Even as denim jeans makers have embarked on the path to capture a larger share of the fast-growing global denim market keeping pace with the changing fashion and styles, denim fabric manufacturers are increasing their capacities as well in tandem to aptly support the jeans makers in this growth journey.
According to reports, currently, 40 denim mills are producing around 28 million metres of denim fabrics — as of 2021, Bangladesh's annual demand for denim fabric was estimated to be more than 800 million yards and its annual production growth rate was 15 per cent —up around 40 per cent from a few years back even if denim fabric makers still have the appetite for further growth, claim industry insiders.
Envoy Textile Ltd., which produces 4.42 million metres of denim fabrics a month, registered an increase from 3.5 million metres a couple of years ago while Amber Denim Ltd., has expanded its capacity to make the most of the growing demand and is said to be producing around 4 million metres of denim fabrics a month, compared to what was around 3.5 million metres a couple of years back.
Similar is the case with many other denim mills in the country.
"Denim millers have also brought a lot of product variations to meet the demand of international retailers and brands," maintained the Chief Executive Officer (CEO) of the Bangladesh Textile Mills Association (BTMA), Monsoor Ahmed even as he claimed around Taka 12,000 crore (US $ 1.12 billion) has already been invested in the denim segment, marking an increase of 40 per cent from around five years ago.
"The denim sector is growing at 15 per cent as people are investing in the promising sector," claimed Showkat Aziz Russell, Chairman of Amber Denim while Managing Director of Denim Expert, Mostafiz Uddin claimed denim will be the future of business for Bangladesh.
However, despite the progress, Bangladesh is still dependent to a great extent on fabric imports from overseas, including from countries like India, Pakistan and China.
Eco-friendly facilities and sustainable practices
Sustainability gaining importance not only among brands and buyers but amongst the end-users as well, Bangladesh is set to benefit from it immensely, thanks to being home to the highest number of green factories globally.
Today, the country is home to half of the top 100 green industrial units worldwide even if it boasts of 63 Platinum-rated units, 110 Gold rated, 10 Silver-rated and four LEED certified.
Besides, more than 500 garment factories are awaiting LEED certification by the United States Green Building Council (USGBC).
Vintage Denim Studio Ltd., AR. Jeans Producer Limited, Pioneer Denim Limited, Envoy Textiles Ltd, Mahmud Denim Ltd, Meghna Denims Limited, Universal Jeans Limited, Jeans 2000 Limited, Pacific Jeans Limited are some amongst the green denim manufacturers in Bangladesh.
China incidentally has the second-highest number of platinum-rated factories with 10, while Pakistan is in third position (with nine) whereas the other global leaders in LEED certification include countries like India and Sri Lanka (with six each), followed by Taiwan and Vietnam (with four).
Though it is not mandatory to have green units, buyers prefer to place orders with eco-friendly green manufacturing facilities, claim industry people adding this is so because the green units fulfil all the required compliance parameters as well as mandatory environmental and safety requirements.
Renowned for consuming massive quantities of water — between growing and processing cotton, washing the product and dyeing it, the production of a single pair of jeans consumes approximately 11,000 litres of water apart from the rampant use of chemicals for dyeing, softening and fading, all of which adds to the pollution quotient — a green manufacturing unit with sustainable manufacturing practices is even more important in case of denims, which has put Bangladesh in an advantageous position in the changing milieu.
"For us, sustainability is very simple; it's the commitment of all the stakeholders for a better future. We believe the natural resources consumed by our business operations must be restored to the environment so that our presence will not be detrimental to future life. We commit to future corporate growth that will balance economic progress while instilling a culture of sustainable development for the environment and community," said Syed Tanvir, the Managing Director of Pacific Jeans, speaking to AR.
Considered a pioneer in sustainable technology in the Bangladesh denim sector, for Pacific Jeans, sustainability is not a trend, but commitment.
To validate its corporate environmental commitment, Pacific Jeans has undertaken a host of initiatives including recycling toxic water, investing in high-tech machines, highly reflective flooring and energy-efficient light source to become more energy-saver.
"We are also generating energy using waste heat which has substantially reduced our energy consumption," added Tanvir even as the young and spirited Deputy Managing Director of Mahmud Group Rafee Mahmood in an interaction took us through some of Mahmud's sustainability endeavours.
"We are already in that stage where we have alternated or reduced the use of virgin cotton! We are going into recycled cotton, procuring recycled polyester fibres from REPREVE, buying TENCEL from Lenzing, using Hemp and we have even successfully developed and sold some of the denim products out of these sustainable fibres. PCWs (Pre-Consumer Waste) (Post-Consumer Waste) is another focus area for us as we are selling our industrial waste to reverse reserves and they convert it into fibres and send back to us and we incorporate the fibres back to our fabrics. Also, we are buying fibres which have been converted from pre-owned consumer garments," observed Rafee while underlining time has come now for all to act on better ways to free up more land and grow food rather than wasting land and water on growing too much cotton as the globe continues to struggle with the issue of hunger.
"Hence we are continuously researching on better fibres which use less resources compared to virgin cotton," claimed Rafee while the Chairman of Tusuka Jeans Ltd.—  Tusuka is a leading denim jeans manufacturer of Bangladesh and is investing heavily in eco-friendly interventions for its washing facility —  Arshad Jamal Dipu on his part said, "We have spent significantly on eco-friendly machines and bought two washing machines, each costing around € 105,000, apart from an energy saving dryer."
Tusuka, which claims to be the first company in Bangladesh to introduce waterless washing,  has per day washing capacity of around 90,000 pieces with different kinds of effects (in wet process), while the figure stands at 5,000 in the dry process, which will be increased gradually to 15,000 pieces.
Tusuka's R&D division is constantly implementing new washing techniques to match the buyer's demand even as a dry ozone machine has been added to the washing facility, claimed Arshad, while adding steps have also been undertaken to reduce water consumption for washing per pair of jeans by around 40 per cent.
Tusuka's well-equipped washing facility today boasts of 120 sets of energy-efficient washing machines from Tonello, Tolkar and Yilmac.
Rising technology adoption
Notwithstanding a cost-competitive manufacturing destination, overheads and production costs are slowly but steadily increasing in the country. In the given context, automation is perhaps the only viable option for garment makers to make product offerings at competitive price points so as to maintain their relevance.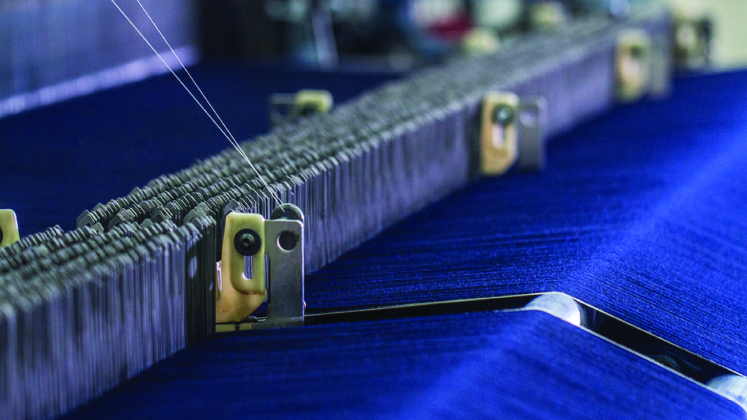 "Garment makers in Bangladesh are always open to invest in technology/automation compared to even India, which is rather price-sensitive," claimed Johan Grieten, the Global Sales Director, R&D Advisor and Member of the Board of IMB and Founder of IMB Bangladesh while speaking to AR.
IMB is a leading Chinese sewing technology brand, renowned for its denim sewing automats and counts the top-of-the-line denim manufacturers of Bangladesh amongst its clientele
According to the Bangladesh Bureau of Statistics (BBS), production costs in 9 out of 10 sub-sectors of the garment sector – including spinning, cotton, silk, synthetic, jute, handloom and knitwear – increased by 1 per cent – 58 per cent in the fiscal 2020-21 compared to the previous year while value addition dropped to around 51.39 per cent in the first quarter (July-September) of the previous fiscal year, mainly owing to an increase in prices of raw materials in the global market.
"Technology is going to be the future, no matter the rate of adoption," opined Johan to put across his viewpoint rather strongly.
It's not just automation, progressive factories have realised they now need to adopt digital tools on shopfloors to improve operational performance and efficiency as well. Mahmud Fashion Ltd (MFL), with its own IT-arm PREFEEX Ltd., managed by Rafee Mahmood, has developed an MIS software to fulfil the factory's requirements. The software helps increase visibility of every department within MFL in real-time right from the cutting room to dispatch.
"All cut panels will be monitored and each bundle will be scanned separately in cutting, sewing, finishing and washing. So, the tracking on a piece/cut panel will be done across the locations it is travelling," explained a concerned official of MFL.
Market dynamics: Growing demand for denim products
The global market for denim jeans was estimated at US $ 64.5 billion in 2022 and is projected to reach a revised size of US $ 76.1 billion by 2026, growing at 4.8 per cent annually.
Meanwhile, North America is expected to account for the dominant market share over the forthcoming years due to the presence of popular worldwide brands and their consistent innovation of fashionable denim collections for the customer's evolving preferences for coloured denim trousers.
Even if Covid-19 had negatively impacted the global denim jeans market, going forward, it is expected to reach new heights in light of a host of reasons.
To start with, the casualisation movement infiltrating the workplace has made denim jeans increasingly commonplace even if the growing army of young people entering the workforce has further fuelled the growth of the denim industry as the demographic largely opts for more casual office attire now.
Meanwhile, improved living standards are expected to drive the demand further for denim products while rising awareness about availability of a variety of products, such as boot cut, high rise, cropped, skinny, tapered and regular fit jeans, is also contributing to the market expansion, say analysts, adding the influence of the social media platforms is also expected to spur further market growth.
In view of these developments, Bangladesh, which has already established itself as the preferred sourcing destination for global brands, is expected to make major gains, underlined the industry players.
"Before 2020, we were only shipping to Europe and Australia. In post-pandemic era, we are seeing more inclination of the US buyers moving towards Bangladesh, and we are benefiting out of it," claimed Rafee in what could be seen as Bangladesh's rising popularity in denims globally.
PD in the limelight
What's more, as more and more denim jeans makers continue to move up the value chain, Bangladesh is now strengthening its position in the mid and premium market segment as well, having already established itself as a name to reckon with in the five-pocket basics.
"It doesn't matter where the fabric comes from – Bangladesh, Pakistan or India – we add value at the garment stage with the support of a product development team that works only to create new finishes and taking inspiration from global trends, we can offer some very unique finishes," claimed Director of M&J Group Salahuddin Ahmed in an interview with AR earlier while Pacific, to take a step further towards value addition and innovation, has set up its very own PD team dubbed 'Pacific Jeans Innovation Centre', which works in close collaboration with the leading fashion designers of premium denim brands from US, EU and Japan to come up with value-added innovations.
"We also have strategic partners in different locations from where we get real-time information on trends, forecast and developments," added Tanvir even as Mahmud Group too has in place a dedicated fibre-fabric R&D team which is given inspirations, trend forecast and market analysis to the design team who are continuously researching on new things to offer to clients as per the future demands of the end customers.
China plus-one strategy
Bangladesh's apparel exports, including denim export to the US market, has increased in the past two-three years, thanks primarily to a China plus-one sourcing strategy as adopted by a large number of North American brands and buyers even as industry players are of the opinion that buyers in general are increasingly shifting orders from China.
One among the many beneficiaries is Armana Group, which is reported to have witnessed a shift from China and Vietnam.
"China's RMG market share is decreasing worldwide and I think China has no strategic interest to protect this share as the country is now focusing on developing and producing high-value goods," observed Ahsan H Mansur, the Executive Director of Policy Research Institute of Bangladesh while adding Bangladesh is closer to catching up with China in the EU market and can even overtake it in a few years while BGMEA Vice President Shahidullah Azim on his part claimed a lot of work orders were shifted to Bangladesh from China owing to the ongoing trade war with the USA.
It's common knowledge that China's dominance in apparel and textile exports is dwindling by the day and the trend of buyers moving away from China, which started way back in 2016-2017 when the high cost of production increased the garment pricing that left buyers with little choice but to scout for viable alternative destinations, continues still even if many new dimensions have been added to it over the years to give a further boost to shifting of work orders from China.
Challenges for Bangladesh
Despite many a positive, Bangladesh still has a few challenges to negotiate, some domestic and intrinsic while others are market driven.
Denim demand may slump for US consumers
Denim brands in the US are a little worried about the declining demand for denim in the market, as penny-pinched shoppers opt for more formal attire and non-denim styles instead of more expensive jeans.
"While macro pressures have not impacted all apparel categories equally, denim has been a category feeling the brunt of a change in consumer spending patterns," underlined Citigroup analysts, in a note even if the US consumers were said to be cutting back on non-essential purchases like clothing as a result of high inflation.
Meanwhile, as per Coresight Research analyst Sunny Zheng, although the market expanded by 12.5 per cent over the previous five years, it is expected to only have 3.8 per cent growth from 2022–2027.
American Eagle Outfitters and Abercrombie & Fitch, two major clothing retailers, have both reportedly noticed a rise in sales of corduroy and cargo pants as their customers diversify their bottoms beyond denim.
Gas crisis, increased power tariff: worries a tad too many!
Market sentiments apart, denim manufacturers have some worrying developments back home as well!
Last year Bangladesh resorted to cutting power on 85 of the 92 days ending 30th October as a result of falling LNG imports compared to just two days of forced outages between January 2019 and July 2022 even if outages have rocked commercial operations, hitting the lucrative garment industry exports to clients such as Walmart, Gap Inc and H&M and Zara.
"We have recovered from the pandemic quite well; however still challenges exist such as acute gas shortage, high cost of raw materials because of which we and industry investors are finding ourselves in dilemma in terms of what to come next," meanwhile opined another prominent denim jeans manufacturer speaking to AR.
"It has become difficult to sustain the garment industry," in the meanwhile underlined the BGMEA in a letter written to the Government even as it sought regular power and gas supply while also requesting to lower the gas prices as well.
Further, the entrepreneurs involved with the primary textile sector have cautioned new investment in the sector is slowing down in face of the ongoing gas and electricity crises. And this is no good news for denim jeans makers, who still have to import a significant amount of the fabrics from overseas even as they look homewards seeking support from the domestic players in this direction.
Notwithstanding the Covid-19 pandemic, the primary textile sector of Bangladesh received new investments worth US $ 6.06 billion in 2021, which was US $ 4.15 billion in 2022 amidst growing apprehension of things slowing down now which led even the President of the Bangladesh Textile Mills Association (BTMA) to opine if the supply of gas with adequate pressure and electricity doesn't improve markedly, there are doubts if there would be any significant investments in the sector.
Mohammad Ali Khokon's apprehensions are not unfounded, averred many from the industry.
Add to it the lingering uncertainty on account of the ongoing Russia-Ukraine war that has given rise to fears of recessions in many parts of Europe even as brands and retailers continue to sit still on massive piles of inventories before they can decide to go for fresh order placements.
However, the silver lining is things are slowly but surely showing signs of getting better. To beat the power blues, Bangladesh Government has already started importing LNG from the spot market even as on the market front, consumer sentiment in the USA is said to have improved to a 13-month high in February while the consumer sentiment in Europe also rose significantly, which many experts believed, is a sign of resilience and rising hope that the region can dodge recession this year.
This is something for the denim manufacturers in Bangladesh to look up to as they prepare to leverage their inherent strengths and competencies to claim a larger chunk of the global denim market going forward so as to keep their dominance intact.