India presently commands 43 per cent share in UAE's apparel imports which makes UAE one of the major buying destinations for the Indian apparel export industry. And it is now more than over a year since India and UAE signed the historic Comprehensive Economic Partnership Agreement (CEPA) or Free Trade Agreement (FTA) on 18th February 2022 (which came into effect from 1st May 2022). Due to these initiatives, India now does not face 5 per cent duty on textiles and garments, which is a big advantage for Indian companies. Though looking at the overall scenario, so far there has not been much positive impact on ground level, but in FY '24, the results are estimated to be profitable.
The importance of the agreement was also higher as it was India's first comprehensive trade agreement in a decade. It was claimed at that time that this agreement will unleash the infinite potential that both nations hold and it will give a huge impetus to several sectors, including textiles. The benefits of this agreement to the textile sector shall be an additional increase in exports projected at US $ 2 billion over the next five years. Notably, duty-free exports for the upcoming five years is projected at US $ 650 million per year for man-made fibre (MMF). Apparel exports to the UAE also cater to the apparel needs of Saudi Arabia, Kuwait, Bahrain, Oman and the UK. It is a large retail market with players across the value chain including big western fashion chains and wholesale buyers from North Africa and the Middle East.
Hence, one cannot deny the huge scope that UAE has for India, but despite all this, India's apparel exports to UAE in 2022-2023 (April-January) have been just US $ 998.55 million, while in FY 2021-2022, India's exported garments worth US $ 1824.91 million. For the calendar year 2022, the total apparel imports of UAE were US $ 4.90 billion.
Even during pre-Covid in 2018-19, India's apparel exports to UAE were worth US $ 1991.15 million.
So India has not been able to take any advantage of trade agreements in 2022-23. There have been many external factors that have pulled India back from taking significant strides towards growth.
Recent months reflect low sentiments 
During the past few months, exporters working with top companies in UAE have observed low sentiments in UAE-based buyers as they have not seen good shopping at the stores. So until inventory doesn't get cleared, fresh orders are hard to be confirmed. Even top brands have also put their delivery on the hold and assured to take it later.
Supplying womenswear to Apparel Group and Aeropostale (for UAE), Ameer Hasan, Director, Apmode International, Jaipur believes that as there are no orders for Ramadan from UAE, it may take 3 to 4 months to improve the overall order booking in this important market.
Dependent on product categories and material base 
As far as womenswear (knitted and woven) is concerned, UAE has more demand for polyester-based garments and that too for cost-effective products but many Indian exporters still lack on this front. But with the developments taking place like PLI scheme for MMF and industry's growing focus on polyester, there will be fewer issues with regard to availability and price concern in this segment going ahead.
The majority of Indian exporters, especially small-level exporters, working with the UAE or catering to Dubai-based clients, have their set one or two clients and they are working with them in a routine way. So for them, there has been no major benefit of FTA on the ground level.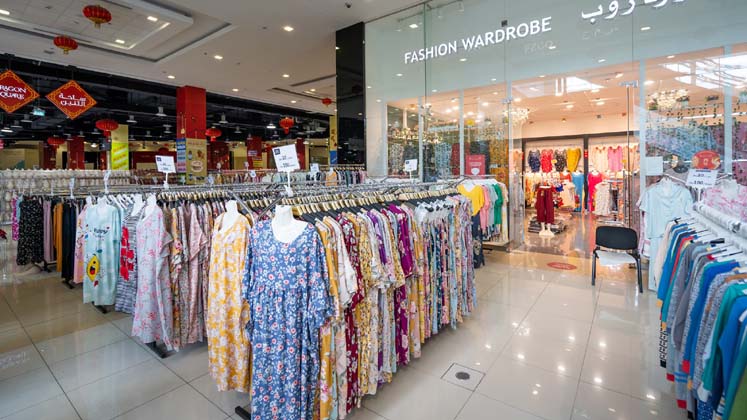 Offering mainly cotton-based garments, Prabhat Kumar Sadh of KK Global Exports, Noida agrees on this point as his 2 UAE-based clients are continuing with their routine business even after FTA.
Kidswear is one such category with a plethora of benefits and doesn't have a dependency on polyester and this product category witnesses the least impact from market sentiments. A few of the Indian kidswear exporters exporting kidswear to UAE are enjoying good growth, and in the last 5-7 months, their business has grown well there. They have witnessed more enquiries and momentum for future businesses.
"I see 15- 20 per cent growth in my UAE business and it is mainly owing to FTA. It is a growing market and I am hopeful for even more growth in the future," says Amit Goenka, Director, Moozoo Fashions, Kolkata who works with wholesalers and retail chains of UAE.
Many exporters have direct business with countries like Kuwait and Saudi, so they don't have anything to do with this FTA but as there are few wholesalers and importers in UAE which supply apparel to these countries as well as to some African countries, the FTA advantage can be availed by Indian exporters who are working with these kinds of wholesalers and importers.
FY '24 going to be strong 
Big leading groups of UAE like Apparel Group, Landmark Group, Red Tag as well as leading UAE-based buyers are expected to soon place prospective orders in India, as during mid-March, most of the stores will see decent footfall owing to Ramadan and the inventories are expected to get cleared at this time.
On the request of anonymity, one of the top sourcing professionals of one such group told Apparel Resources (AR) that few of the leading retailers have placed good and urgent orders very recently during this time of shopping for Ramadan.
Various international retailers like Carrefour have been offering attractive discounts for almost one-and-a-half months, which started in the third week of February to pull in maximum customers.
It is also worth mentioning here that growth in the UAE is expected to remain robust this year. The latest Economic Insight report for the Middle East, commissioned by ICAEW and compiled by Oxford Economics, says that the UAE's tourism industry is also recovering. After receiving a boost from the World Cup in Qatar, Dubai is again among the world's busiest international airports, with passenger numbers rising by 67 per cent year-on-year in Q4 of 2022 to their highest levels since 2019.
After Ramadan, the scenario regarding the coming season will be more clear. But FTA has a long-term impact, so there are enough chances that in near future, India will have stronger business collaborations with the UAE.