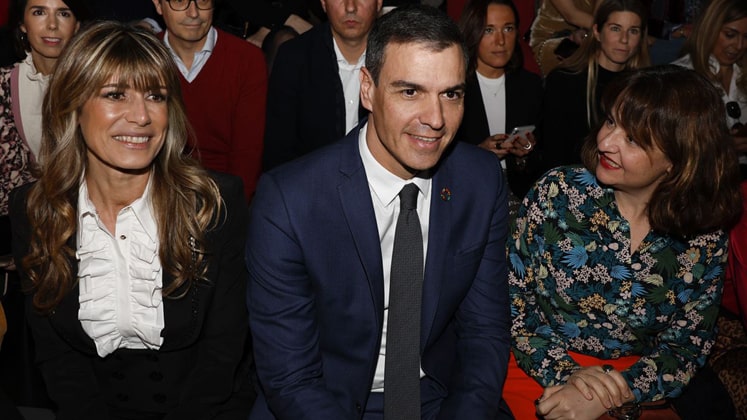 For the first time, a Spanish prime minister attends a Madrid fashion show to support and encourage Spanish fashion. It was a notable moment, as until now, only government officials and representatives have seemed to attend such events.
Pedro Sánchez entered the event as his wife's guest and sat in the front row alongside Helena López del Hierro, director of the Museo del Traje, and singer Luz Casal, among others.
Sánchez attended the show with utmost enthusiasm and did not give any official statements. Although, during the exit, many attendees insulted the prime minister by shouting 'traitor,' 'out, out,' and more.
After the show, Sánchez asked Modesto Lomba, president of the Asociación Creadores Moda de España (ACME), regarding the status of Spanish fashion, to which he replied, "The sector is on its road to recovery, and society is showing a growing interest in Spanish designer fashion."
"Sánchez's presence represents institutional support for a sector that plays an important role in the Spanish economy," said Pepa Bueno, executive director of the Asociación Creadores Moda de España (ACME).