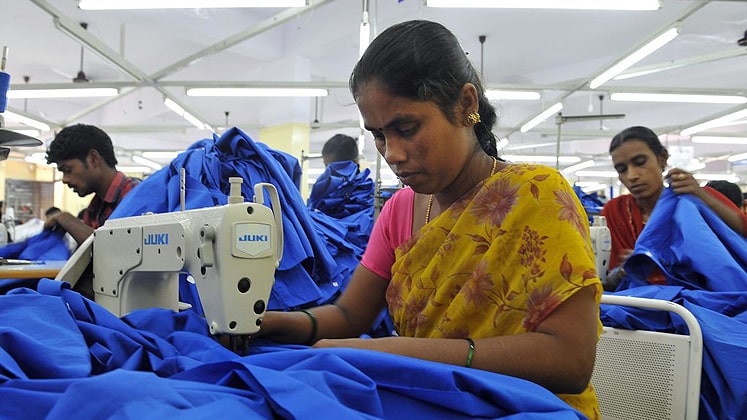 Over 200 female garment employees of Texport Apparels at Peenya are on a five-day strike against their general manager and some others for allegedly physically assaulting, intimidating, and outraging a 36-year-old colleague, Pramila Ramesh, on March 12.
In the afternoon of the incident, Pramila went to meet the GM to request for a leave, but the latter beat her with slipper and also sent some of his men to hit her. Although, the other workers confirmed that they saw her screaming and running out of the building but admitted that they didn't witness the assault. The workers began their snap strike the same day.
Making it worst, the Rajagopalnagar police refused to register the case until the members of the Karnataka Garment Workers Union intervened. The police finally filed the case on March 15, and booked general manager Shashi Kumar Shetty under Sections 506 (criminal intimidation), 504 (intentional insult with intent to provoke breach of the peace), 323 (voluntarily causing hurt) and 354 (sexual harassment) of the IPC.
"The female employees have been complaining about the harassment in the past by writing and putting them in complaint boxes inside the factory. There are more than 200 complaints in the suggestion box, which have not been even looked into, and they are just keep disappearing from the box."- A woman garment worker at the factory.
On the other hand, MV Sagar, General Manager- HR of the readymade garment company, explained that it was a work-related issue, where the woman worker was refusing to take instructions from the GM. He also added that "We have placed Shashi Kumar Shetty under suspension pending inquiry."